We joined a tour with Adventures Abroad, a company that specializes in small-group tours. We took public transportation and carried our own bags. And even though everyone else on the tour could qualify for AARP membership, many had more stamina than we did.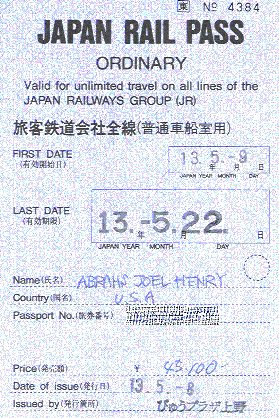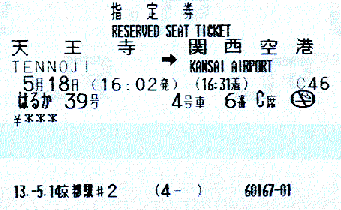 We traveled mainly by train, using rail passes. But the tour leader booked all the tickets and guided us to the proper platform, reducing a lot of the hassles of traveling in a country where you can't read the alphabet.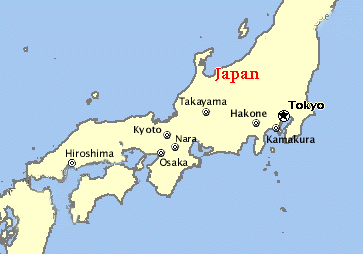 The itinerary: (click on a city on the map to go there)
Day 1: Tokyo. Varied sightseeing in this modern capital.
Day 2: Day Trip to Kamakura. A visit to a Great Buddha.
Day 3: Hakone (Near Mt. Fuji). Into the Japanese Alps, with art and cable cars..
Day 4: To Takayama. Mainly travel (and a digression on gadgetry).
Day 5: Takayama. Folk crafts in a restored village, and a 300-year-old festival in a mountain resort.
Day 6: To Kyoto. A bullet train, then the Geisha district.
Day 7: Day Trip to Nara. Ancient capital, another Great Buddha, and modern shopping.
Day 8: Kyoto. Shrines, Temples, and another ancient festival.
Day 9: Hiroshima. Peace park and a rebuilt city.
Day 10: Day Trip to Miyajima Island. Historic holy places on a sacred island.
Day 11: To Osaka and Home. A thoroughly-modern city and a 21st century airport.
© 2001 Joel Abrams. All rights to images reserved (except for the map).