We left in the morning on the crowded Tokyo subway. It's a huge, comprehensive system.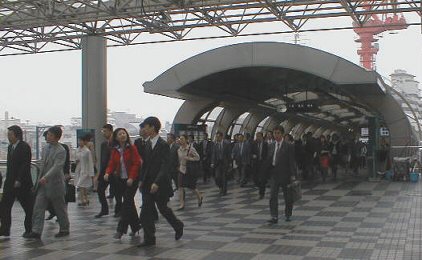 From there, we got on the famed bullet train. The bullet train is actually not as fast as the French TGV, but it's still pretty impressive - fast, smooth, and clean. At the end of each run, cleaning ladies stand by every door and do a really thorough cleaning.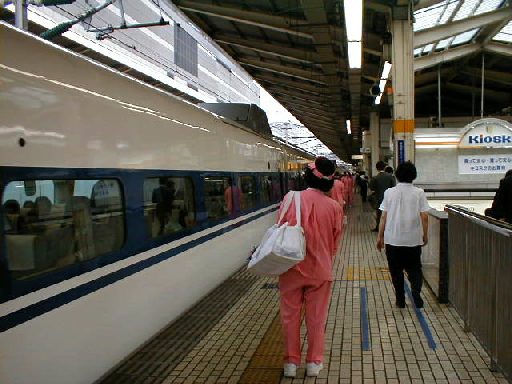 We transferred to a local train, and arrived in the Japanese Alps at Hakone, the Mt. Fuji region. There we stopped at the Hakone Open Air Museum, a sculpture garden with a beautiful view.
Then we got back on the local train, then transferred to a funicular (a type of cable car). Then we got on the Hakone Ropeway, a gondola ride through the mountains, over areas steaming with hot springs.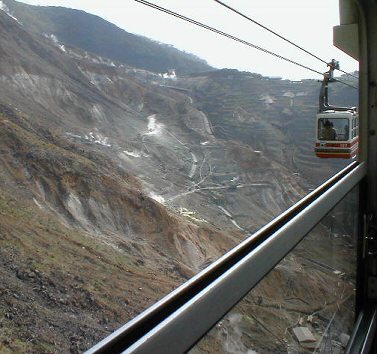 At the end of the ride, a beautiful mountain lake - with excursion boats right out of DisneyWorld. Also, in theory, a view of Mt. Fuji. Can you see it in the distance? (I can't either - oh wait, there it is in the distance).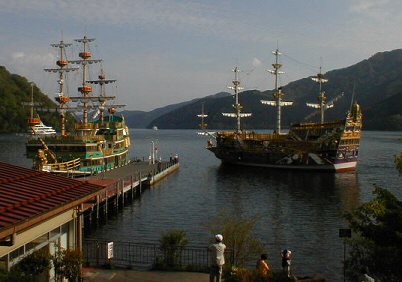 We stayed the night at a hotel with mineral baths, which the Japanese love, but we didn't try out. We did have a traditional Kaiseki-style dinner - lots of small portions of interesting food.
© 2001 Joel Abrams. All rights to images reserved.