Today's activity was a day trip to the sacred island of Miyajima, right offshore from Hiroshima. The most famous site ("third most beautiful in Japan") is the Itsukushima Shrine, which was founded in 593. It features a temple gate in the sea.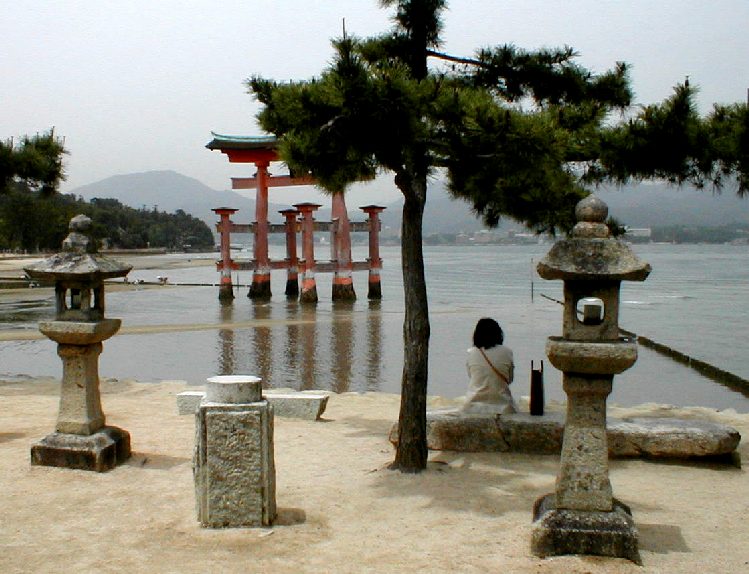 The shrine is painted a brilliant orange, and sits rather majestically at the water's edge.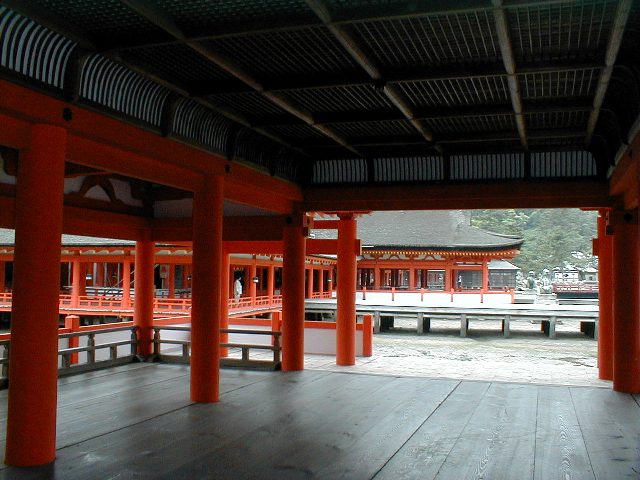 Afterwards, we walked partway up the sacred mountain to a Buddhist temple (Daisho-in). On each step, there was a statue of buddha. The view from the top was gorgeous. You can just see the Torii gate poking out from the trees in the right-hand photo here.
For lunch, we had the most amazing fresh oysters - both grilled in the shells and deep-fried. Miyajima is now pretty over-run with souvenir shops, although we did do some shopping at a few nice places. One of them had a courtyard garden with prize-winning carp on display. Also seen in town: the world's largest rice paddle, of a type that is a craft specialty in Miyajima, and omnipresent in the souvenir shops.
© 2001 Joel Abrams. All rights to images reserved.