On our last day in Japan, we headed by bullet train to Osaka, a business-oriented, somewhat gritty large city (a bit like New York). One similarity was the homeless people near the train station. Although they did stay out of the way, and in an area where everyone else could avoid walking by them. We had lunch at a great keitan-sushi place in this building's food court.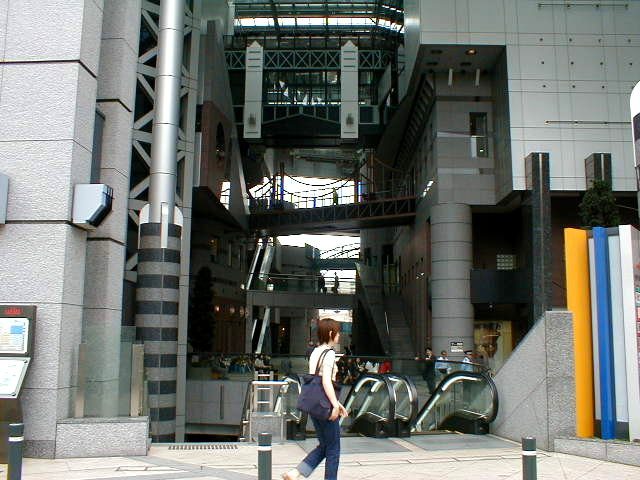 Afterwards, we walked over to Tenno-ji park, where there are botanical gardens, Japanese gardens, and an art museum.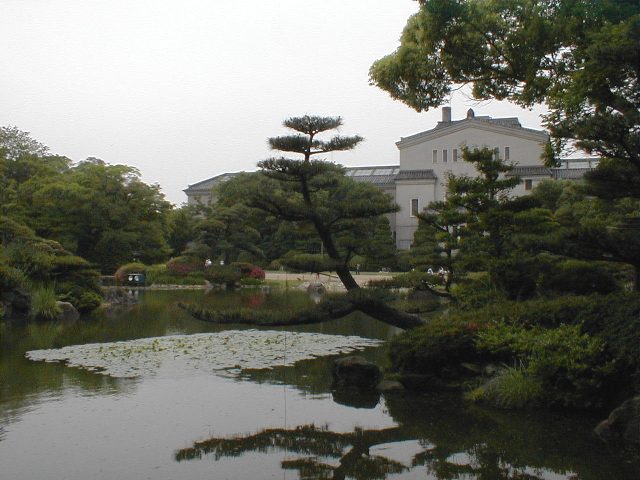 Finally, we hopped on the train to the new Kansai International Airport. The airport is built on an artificial island, so they wouldn't have to go through the difficult process of acquiring land. Unfortunately, the island is sinking a lot more rapidly than they had planned. The train zips you from downtown straight to the terminal.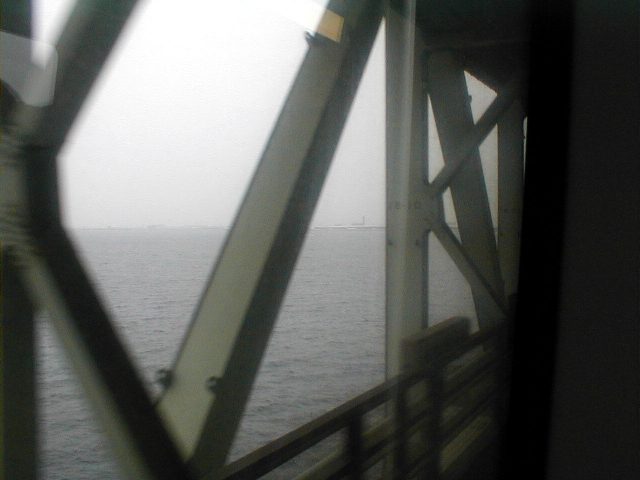 The airport itself is impressively modern.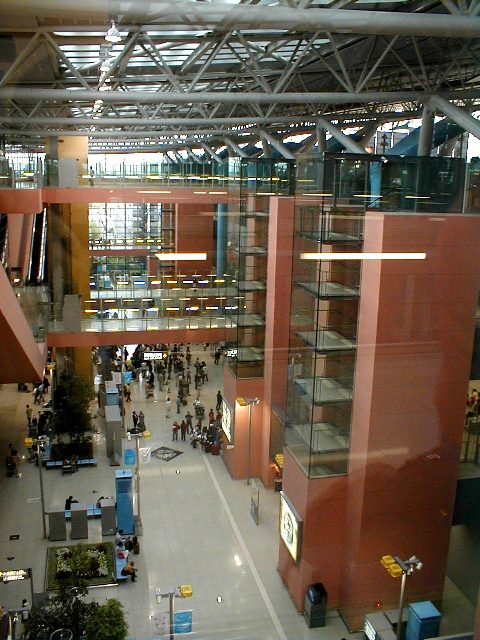 One last bit of Japanese technology: you pay your exit tax at a vending machine, which dispenses a little ticket, which you then use like a subway ticket to enter passport control.

Now it was only a matter of flying 12 hours, changing in San Francisco, and getting home.
Previous

Back to Japan Trip Home Page
© 2001 Joel Abrams. All rights to images reserved.