We flew into Tokyo, on day zero. With the 14-hour addition in time, and crossing the international date line, we were travelling for close to 24 hours before we got to our hotel. We left home first thing in the morning on Sunday, and arrived in our rooms late in the afternoon on Monday.
Since our bodies were totally out of synch anyway, the next morning we joined the group for a trip to the Tsukiji (pronounced Ski-jee) Fish Market, the world's largest. Four million pounds of fish are auctioned each day.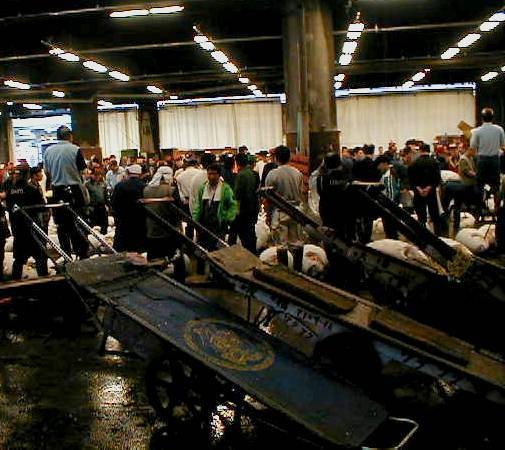 It was quite the sight -- thousands of every conceivable type of seafood on auction. And, most amazingly, it was all so clean, fresh, and well-iced that there was no fishy smell.
There was fish at breakfast - and at every breakfast. Almost every day there was a buffet, with one table of Western (scrambled eggs, sausage, toasted wonder bread, etc) and one table of Japanese (rice, miso soup, smoked fish, pickles, seaweed salad, etc.).
After breakfast we went to the Imperial Palace, where the gardens are open to the public.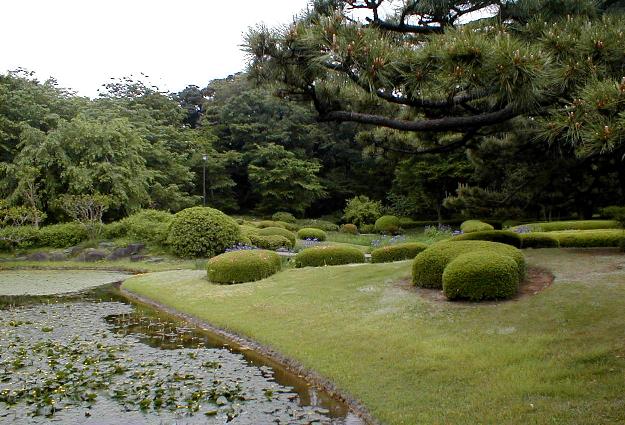 Then we went to the opening of the Mitsukoshi Department Store in the Ginza. The staff all bow in unison to welcome you. But apparently with the recession it's not as ridiculously overstaffed as it used to be, and it was a bit less impressive than we expected (or maybe we were just really, really jetlagged).
But the food halls were impressive. Two floors of every type of food imaginable, hot and cold. Here's where to buy your $20 melons to give as gifts.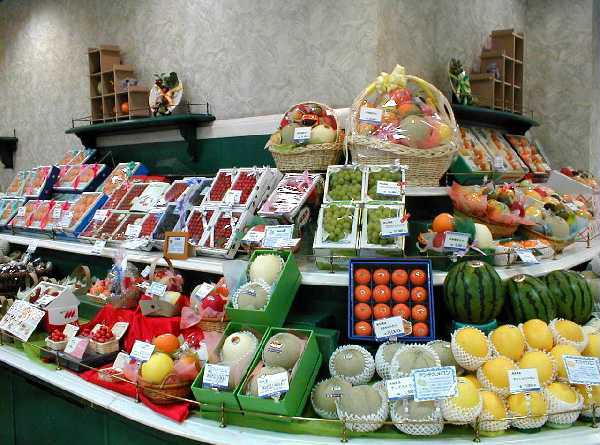 Then we went to the Japanese National Museum, and saw many Important Cultural Properties (the Japanese love to make lists of these sorts of things).
The last activity of the day was a trip to City Hall - two 48 story skyscrapers with an observation deck.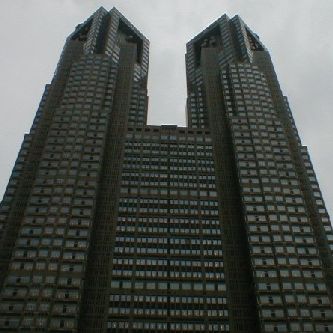 And here's the view...
For dinner, the first of much good sashimi (that's sushi without the rice). At night, Tokyo lights up in neon.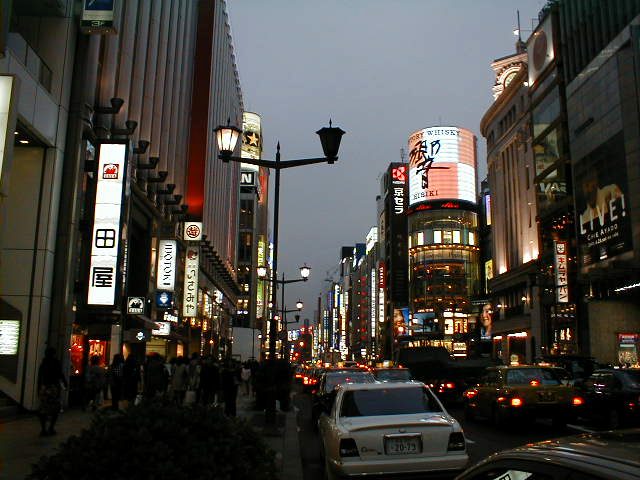 Previous

Next
© 2001 Joel Abrams. All rights to images reserved.