Dead Sea Daytrip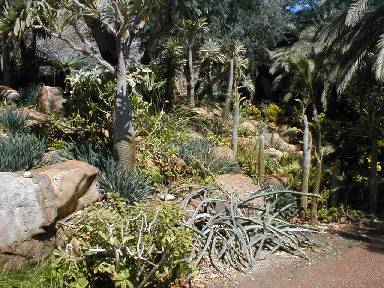 We took the bus down to the Dead Sea, lowest spot on earth, and went first to the Ein Gedi nature reserve. There, in the midst of the desert, is a glorious oasis.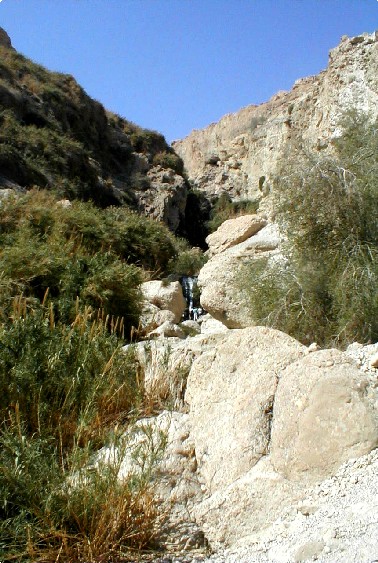 We lunched at Kibbutz Ein Gedi, an oasis of a man-made source, planted with tropical vegetation from around the world. But where the irrigation stops, the desert begins.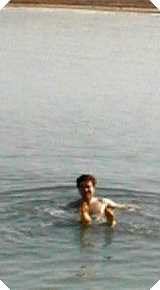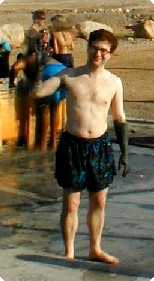 Yes, you really do float in the Dead Sea. The mud didn't do a whole lot for Joel's arms, though.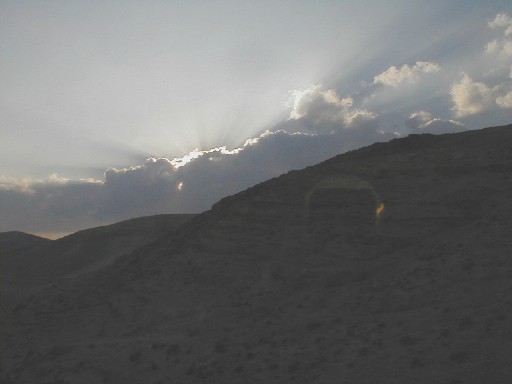 The sun set as we drove back up to Jerusalem. That night we had a delicious meal at a Belgian restaurant overlooking the walls of the Old City.
---
© 2000 Joel Abrams. All Rights Reserved.