Tel Aviv
After the flight on SwissAir, we arrived in Tel Aviv and checked in to our room at the Sheraton and admired the view of the beach.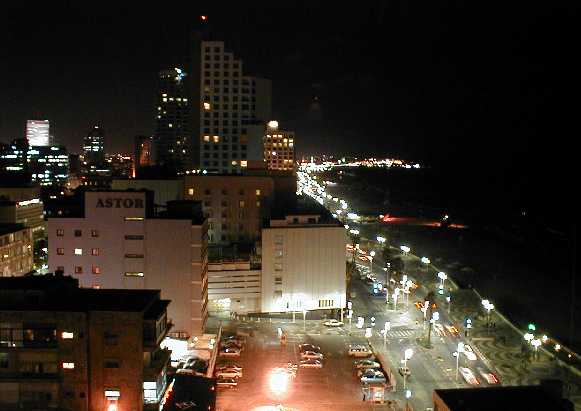 The next day, we went to the Museum of the Diaspora and then old Jaffa, where we wandered through a flea market and visited the ruins.


This is the digital camera panorama view looking back towards the new city from the old, which has been extensively renovated and gentrified.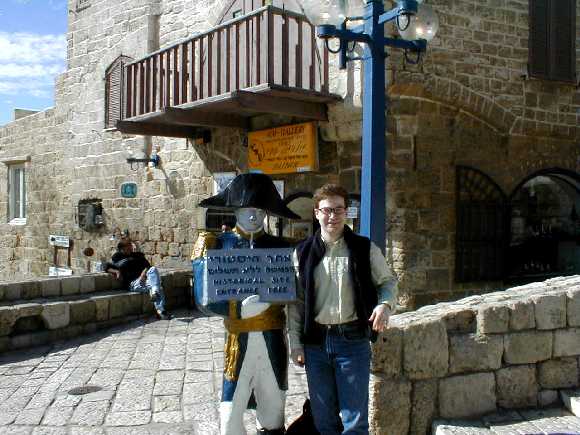 Napoleon was on hand to urge us to visit the historic site (he had captured the port on the way back from Egypt).

---
© 2000 Joel Abrams. All Rights Reserved.