Galilee, Golan, and Jericho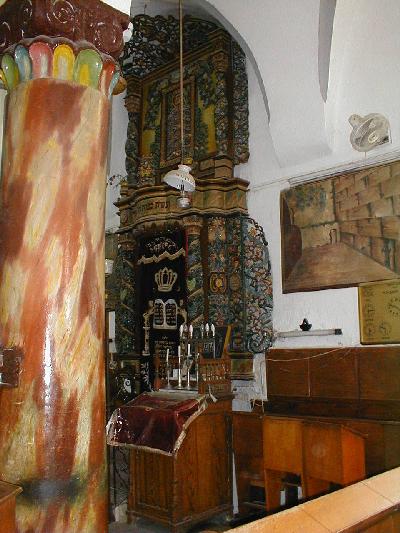 Next stop was the ancient mystical city of Safed. The Ha'ari Synagogue is where one of the great Jewish masters of Kabbalah worshipped.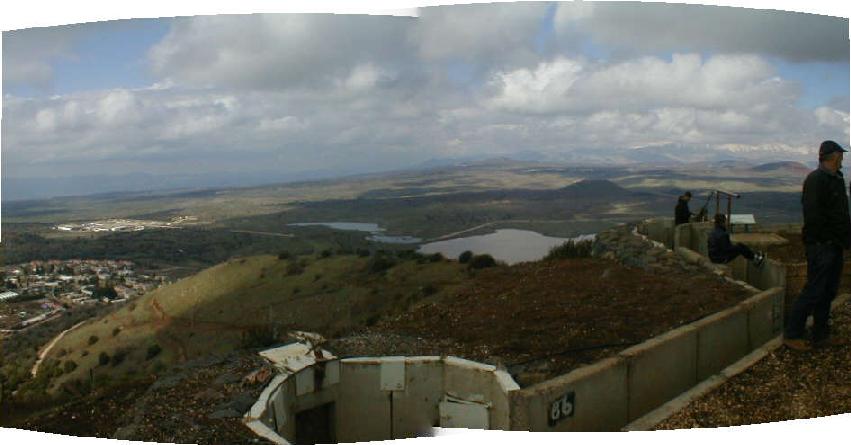 A former Syrian position in the Golan Heights.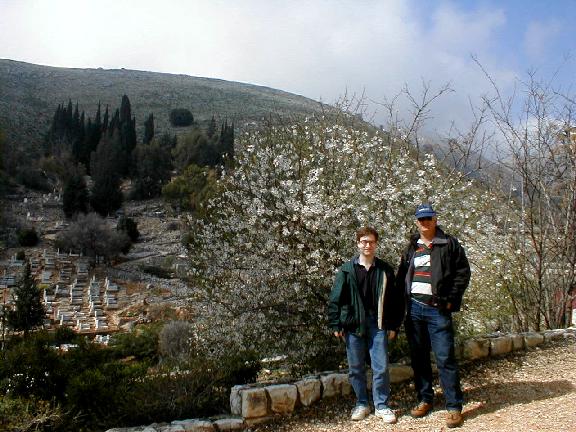 Rosh Pina, an old Jewish settlement in the Galilee, was in bloom with almond trees. Tal Segal was our guide for the three days in the North.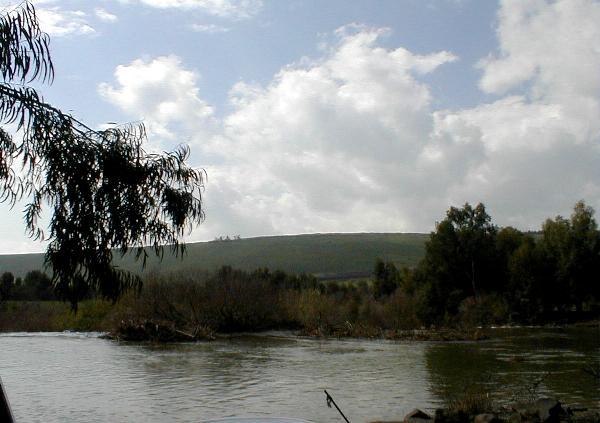 The Jordan river at one of its wider points.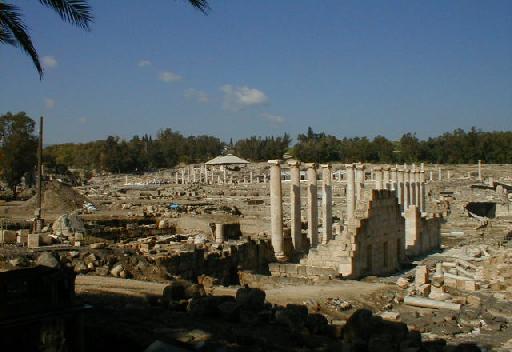 The ancient Roman city of Beit Shean has been extensively excavated. The columns mark the main shopping street, the Cardo.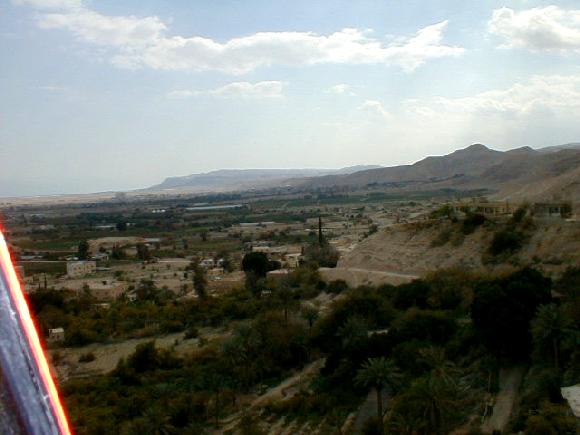 Jericho, the oldest city and the lowest city in the world, is a green oasis. We took a new cable car up to the monastery where Jesus was supposed to have been tempted by the devil. It was closed.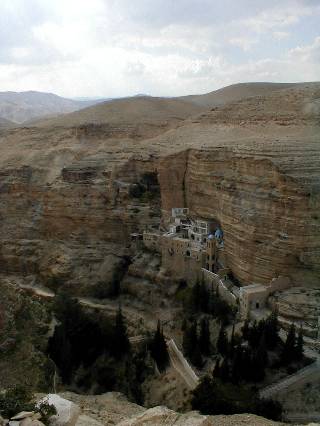 We started driving up into the Judaean Hills, pausing at Wadi Kelt to see the Monastery of St. George, built into the cliff at a natural water source. And at the horizon, our first glimpse of Jerusalem, not captured particularly well by the digital camera.

---
© 2000 Joel Abrams. All Rights Reserved.