Jordan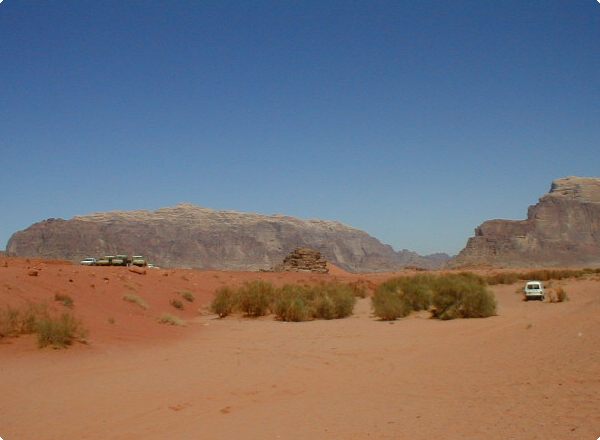 We went first to Wadi Rum. There, massive stone buttes rise above a picturesque desert. We were driven around by a 12-year-old in a jeep twice his age. His father appeared at the last stop to drive us back to the base and collect the fee.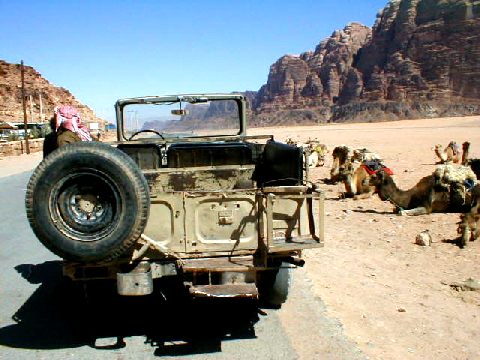 Then it was on to Petra. We stayed outside the city in the Taybet Zeman, a fancy hotel rebuilt out of a decayed Bedouin village. That was cool in and of itself. But Petra itself was utterly amazing.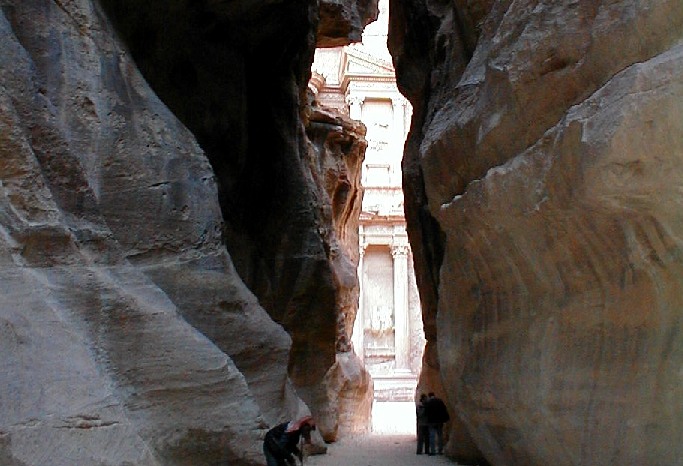 You approach the city through a narrow canyon, that runs for over half a mile. And then, all of a sudden, you see a massive ancient building carved out of the cliff wall.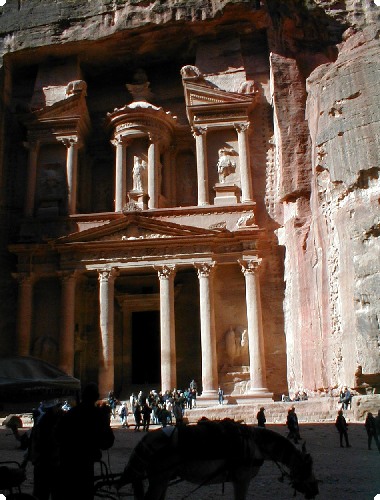 The treasury is the most impressive building, and it comes first. But there are many other of the tomb-dwellings carved into the canyon walls, plus some less impressive free-standing sculptures.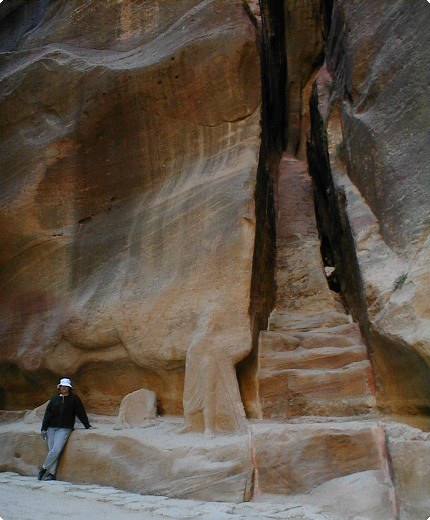 And then we were driven back to Israel via the Allenby bridge. We were in Jerusalem for one last day, where we visited the Western Wall for final prayers, bought souvenirs, lunched on Yemenite food, saw the Buena Vista Social Club subtitled in Hebrew at a trendy cinema, and stayed up all night waiting for our flight home, which left at a ridiculously early hour in the morning.
Comments? Write them in our Guestbook (View earlier comments)

---
© 2000 Joel Abrams. All Rights Reserved.